This case study offers an inside look at an SEO strategy that yielded a good result: over 40,000+ monthly traffic and 50,000+ monthly sessions in one year, achieved purely through focusing on specific topics.
In the Search Engine Optimization (SEO) world, strategies often revolve around two major practices: building high-quality backlinks and creating top-notch content.
But what if you could achieve significant monthly growth without focusing on link-building? Of course, I'm not talking about automation or publishing bulk AI-generated articles.
While many of you know techniques to drive organic traffic without link-building, this SEO case study aims to enlighten those who aren't.
SEO Case Study
Let's jump into the case study from scratch.
The Project in Numbers
Before digging deeper into the case, let's look at the project in numbers:
Launch: May 2022
Blog Posts: Over 290
Categories: 5
Social Media Profile: 2 (Facebook and Twitter)
Word Count: 800 to 3000 words per post.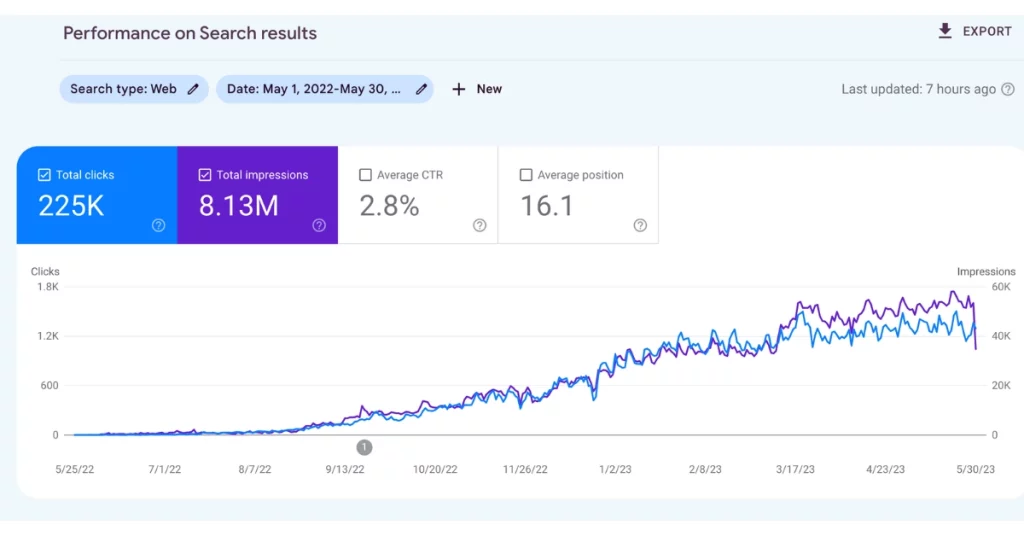 The Challenge
The challenge was driving 50,000 monthly organic traffic to a blog site within a year without leveraging link-building strategies.
Instead, I chose a topical coverage strategy to create a comprehensive, holistic narrative on specific subjects.
The main objectives were establishing authority on these topics, improving search engine visibility, and driving more organic traffic.
The Strategy: Topical Coverage
The topical coverage strategy involves developing content around a central theme, and I target "low competitive keywords."
This strategy aids search engines in understanding that I'm an expert in that specific topic, thus boosting the site's SEO.
Identifying The Topics
My first task was to identify a niche with enough opportunity to publish at least 200 blog posts. I used Semrush for niche selection and Keyword Planner to identify low to high-volume (10 to ∞), low-competitive keywords.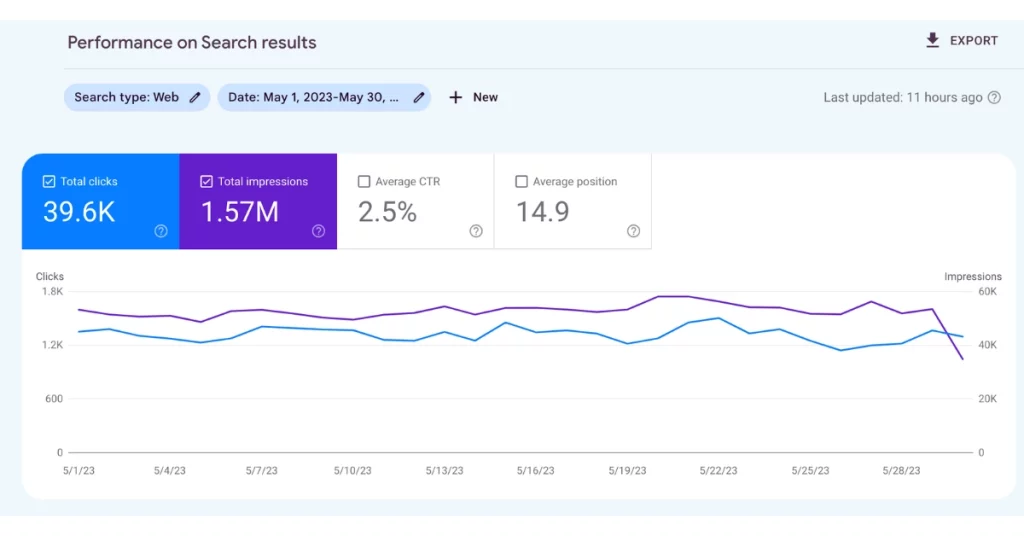 Crafting Engaging Content
I CREATED DETAILED and QUALITY articles by my writers once I found the niche and keywords. I ensured these posts were informative and engaging, offering valuable insights on the given topics.
Implementing Topical Coverage and Internal Linking
After publishing the contents, I linked them together. Each article is internally linked to its related content, forming a topic coverage. I used the Link Whisper plugin to make this process quicker and easier.
This internal linking helped search engines understand the relationship and hierarchy between the pages.
Regularly Updating and Optimizing the Content
SEO is dynamic; staying ahead means continuously updating and optimizing your content. I regularly updated my blog posts to keep them fresh and relevant.
Monetization
The blog was monetized using Amazon Affiliate, Google AdSense, and Ezoic. After reaching 50,000 monthly sessions, the blog is now approved for Mediavine.
The Results
My approach to SEO through topical coverage worked phenomenally well. Within a year, I saw a significant boost in the number of people visiting my website every month, hitting the 40,000+ monthly traffic and 50,000+ monthly session milestones.
Key Takeaways
This case study offers valuable insights into the potential of topical coverage in driving monthly organic traffic. It demonstrates that achieving remarkable growth in monthly traffic and sessions without depending on backlinks is possible by creating well-structured, high-quality, and authoritative content.
Although I fell short of my original target of 50,000 monthly traffic, I might not have won completely according to my set goal. Yet, the growth and success seen in a year remain an achievement to be celebrated.